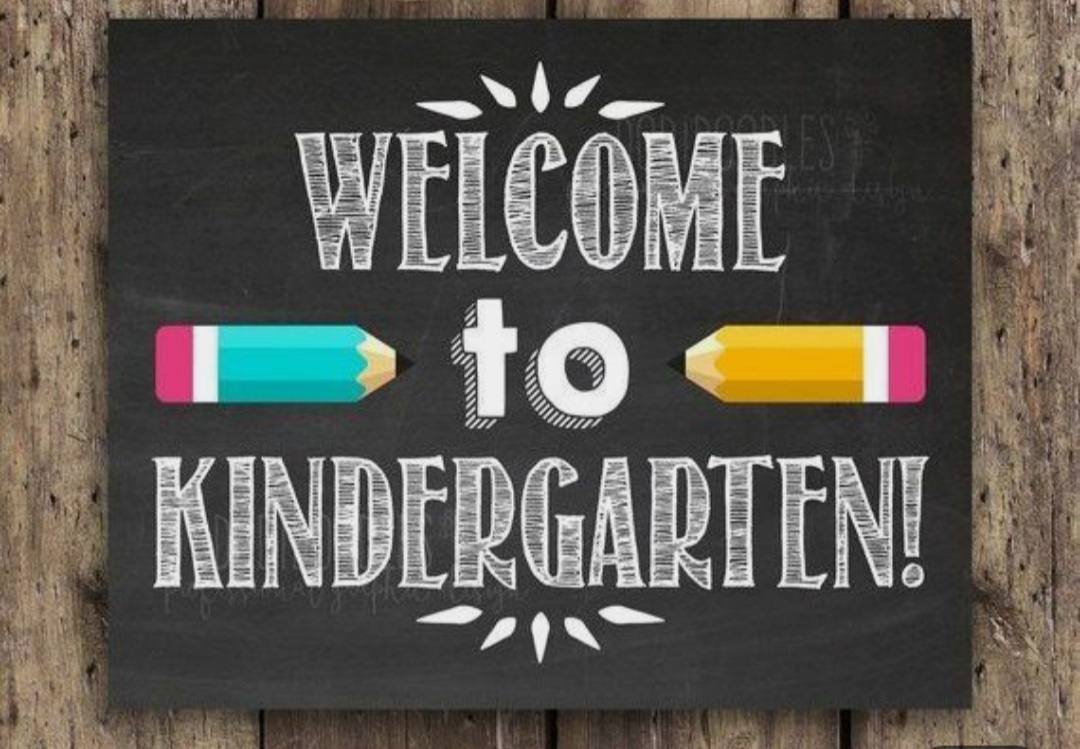 Mrs. Wendie Metty & Ms. Amber Jeffries Kindergarten Class (2020-2021)
Important Kindergarten Information
Upcoming Dates to remember!
Thursday 01/28/21--Virtual Parent Meeting "What Do I Need To Do To Keep My Child Healthy?"
Monday 02/15/21--President's Day Holiday--No School
Please use the Google Link below to join us for class each week on Monday-Thursday at 7:30am and Friday at 8:30am. This link is also posted in each course area in Schoology.
To join our virtual class, you can either click on the link above in yellow (Google Meeting Link) or you can copy/paste the url below into a Web Browser. For example, Chrome, Internet Explorer etc.
‪(US) +1 615-549-8861‬ PIN: ‪977 838 253‬#
**We now use Schoology for classwork**
Classwork will be posted on Monday and will be due on Friday of the same week.
Parents--Follow the instructions below to setup your child on Epic Books.
Go to www.getepic.com/students
Enter Class Code: qxj8562
Find your name on the list and click on it.
We have set a weekly goal for your child to read 5 books each week. I would like for your child to at least take 1 quiz a week over one of the books that I've assigned.
After reading the book, your child will take the quiz on Epic, and then will take the quiz on Renaissance:
https://hosted16.renlearn.com/707759/default.aspx
Each 9 Weeks--our goal is to complete and pass a minimum of 5 tests on Renaissance. By the end of Kindergarten, all students must pass 20 AR books with a score of 80% or above. Here is a list of Books that are on Epic and Renaissance. It will help if the student will read the book on Epic first, take the quiz on Epic (to get familiar with test questions) and then login to Renaissance and take the quiz. In order for the test to count on Renaissance, they must receive a passing score of 80% or above.
Name of Book on Epic Author's Name (Listed on Epic) Author's Name (Listed on Renaissance)
1. It's My Turn Sam Williams
2. Shh! What's That Sound Joann Cleland Jo Cleland
3. I'm The Boss Sam Williams
4. What Do You See? Michael Taylor
5. Pizza Mouse Michael Garland
6. Cat Got a Lot Steve Henry
7. The Jungle in my Yard Joann Cleland Jo Cleland
8. Late Nate in a Race Emily Arnold McCully
9. We Have a Box Carolyn Kisloski
10. Hide and Seek Carolyn Kisloski
11. Cleaning Day Constance Newman
Intervention 10:20-10:50
We have several different intervention websites we use.
Iready: Go to the website: https://login.i-ready.com/ The students have Teacher Assigned assignments that will appear on Monday of each week. These are due by noon on Friday of each week. They will also have assignments under 'My Path' to complete. They will need to complete 2 for Reading and then 2 for Math under 'My Path'. **Grades are recorded on the 'Teacher Assigned' assignments. If the assignments aren't completed each week, a zero will be recorded in the Gradebook. Please make sure your child completes these assignments weekly.**

If your child has been assigned to use MyLexia, remember that intervention program replaces their MyPath on I-Ready for Reading Only.

Calling All Superheroes! We want to recognize students who attended and participated in our Google Meet Classes on Monday & Wednesday AND completed their classwork assignments that were posted Tuesday & Thursday.
This weeks Superheroes are:
Kindergarten Standards For January 25th-February 5th:

(Reading Foundation)- RF.K.2d- Isolate and pronounce the initial, medial vowel, and final sounds (phonemes) in three-phoneme (consonant-vowel-consonant, or CVC) words. * (This does not include CVCs ending with /l/, /r/, or /x/).
(Reading Literature)-
(Reading Information)- RI.K.3- With prompting and support, describe the relationship between two individuals, events, ideas, or pieces of information in a text.
(Reading Information-Science)- RI.K.10- Ask and answer questions about key details in a text.
(Language)- L.K.1d-Understand and use question words (interrogatives) (e.g., who, what, where, when, why, how).
(Writing)- K.W.2- Use a combination of drawing, dictating, and writing to compose informative/explanatory texts in which they name what they are writing about and supply some information about the topic.
(Math)-OA4- For any number from 1 to 9, find the number that makes 10 when added to the given number, e.g., by using objects or drawings, and record the answer with a drawing or equation.
Monday through Thursday:
7:30-7:50 Morning Meeting
7:50-8:25 Phonemic Awareness (Heggerty/Phonics(Journeys)
8:25-9:05 Vocabulary & Comprehension (Journeys)
9:05-9:50 Writing (Text Related)
9:50-10:05 Bathroom
10:05-10:20 Fluency (Sight Words/Repeated Reading)
10:20-10:50 Intervention (Monday-Epic-take quiz over book and take quiz in Renaissance) (Wednesday-I-Ready Reading-Teacher Assigned & MyPath--Some students will work in myLexia instead of completing MyPath lessons).
10:50:11:25 Break
11:25-12:10 Activity
12:10-1:00 Break
1:00-2:30 Math
Friday:
8:30-8:50 Morning Meeting
8:50-9:25 Phonemic Awareness (Heggerty/Phonics(Journeys)
9:25-10:05 Vocabulary & Comprehension (Journeys)
10:05-10:50 Writing (Text Related)
10:50-11:00 Fluency (Sight WordsRepeated Reading)
11:00-11:25 Intervention-I-Ready Reading-Teacher Assigned & MyPath--Some students will work in MyLexia instead of completing MyPath lessons).

11:25-12:10 Activity
Fry Sight Words we are learning:
1. the 2. to 3. of 4. in 5. it 6. a 7. and 8. you 9. that 10. is
11. he 12. was 13. for 14. on 15. are 16. as 17. with 18. his 19. they 20. I
Learning the first 100 Fry Sight Words