Greeting! my name is Ms. Williams. I am the 3rd grade Inclusion Teacher at Holly Springs Primary School. I am excited about this school year and working with your child. I have been working in this school district since 2004. I am a proud graduate of Oxford High School, I also hold a Bachelor of Arts degree in English Liberal Arts from Rust College and a Master's in Special Education from the University of Phoenix. I look forward to work with you parents as well as your child. Please feel free to contact me via email: kwilliams@hssd.k12.ms.us or (662)252-1768 ext 1229 with questions or concerns regarding assignments, tests, or your child's individual goals.
Students MUST log in each Tuesdays & Thursday via Google Meet from 7:30 a.m. - 2:30 p.m.

Students must log into their classroom teacher's Google Meet. Each teacher's link is posted to their webpage.

When students are scheduled for our tutoring/intervention time, they will log into my Google Meet session using the link for our class.

GoogleMeet Link


https://meet.google.com/zkq-xefs-wtt

Dial-in:

(US)

+1 316-500-6943

Our Google Classroom Code: c5ic4gy

Documents

ParentsGuidetoGoogleClassroom.pdf

Students are to read each day. Students can log onto Epic Books and read books that I have assigned for them to read or pick their own on Epic Books. You can also download the app to your phone or log-in online. Epic books keeps a record of the books students read and the scores on the quizzes attached to the books. Check back each week to see if your child met their 30 minutes books per week goal.

To Log in to Epic Books:

On Laptops:

Have students open there browser

Go to

www.getepic.com/students

Enter Class Code:car5701

Select their name

For IOS (Apple):

After opening the EPIC app, ask students to:

Tap on "ENTER CLASS CODE"

Enter Class Code: car5701

Select their name

For Android:

After opening the EPIC app, ask students to:

Tap "Have an account? Sign In," then tap "Students and Educators."

Enter Class Code: car5701

Select their name




Students' weekly assignments for each subject will be posted in their homeroom teacher's google classroom. Students have to log into Google Classroom on Mondays and Wednesdays to complete an assignment.

If I have any assignments for students to complete, I will post them in my classroom. Students will be notified ahead of time of any assignment and when it is due.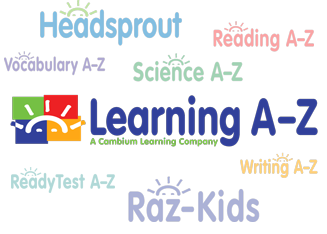 https://www.kidsa-z.com/main/Login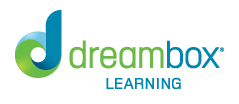 https://playdreambox.com/login