Ms. Payne and Ms. Washington's kindergarten Class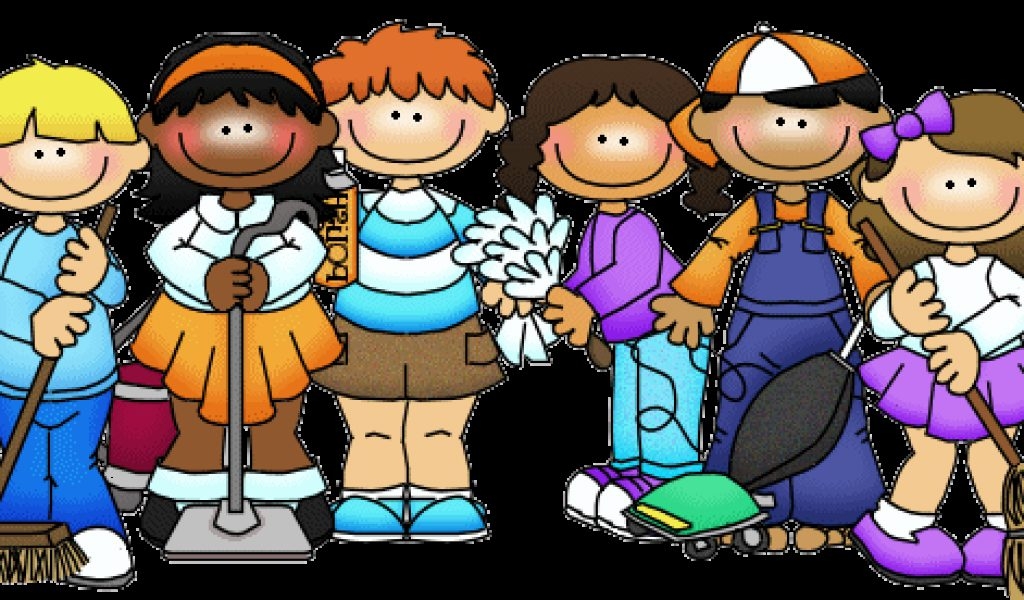 This is the website for All lessons on Monday-Friday.

Class code 39322
Ms. Sherrye Washington
TA Fluency Time Intervention Friday 8:30-9:30 meet.google.com/cjb-nwwc-qwv
Group A Friday- 8:30-9:00 Group B- 9:00-9:30
Janelle Bates Journee Crawford
Jaisleigh Brisco Katilyn Curry
Keartes Clark Willie Hunt
S'Layla Coleman Christian Jefferson
Payton Cowan Kiersten Jefferson
Planing and conference time-Monday-Friday 11:am-12:pm.
Regular Daily Schedule
students are required to attend classes 5 days a week.
Daily Hybrid Schedule
7:00-7:30 Breakfast in classroom
7:30-7:50 Morning Meeting
7:45-9:45 7:50-9:50 ELA
7:50-8:25 7:45-8:20 Phonemic Awareness (Heggerty) Phonics (Journeys)
8:25-9:05 Vocabulary and comprehension (Journeys)
9:05-9:50 9:00-9:45 Writing (Text Related)
9:50-10:05 Bathroom
9:45-10:00 Fluency (sight words, repeated reading)
10:00-10:10:30 10:20-10:50 Intervention (iready, Lexia, Epic)
10:50-11:15 Recess
11:15-11:30 Bathroom
11:30-12:00 Lunch
12:00-12:50 Activity
12:00-2:30 Math and Math Fluency (Flash cards, Drills)
2:30-2:50 Restroom/Pack-up/Dismissal
Thursday-9:00-10:00- Interventions and Review
Friday 8:30-9:00- Small group instruction
I-ready-https://login.i-ready.com/
iready Assignments
Phonics:
My Path 2- Reading 2- Math
Teacher Assigned
EPIC and Renaissance!
Hello Parents,
This is a website that allows students to read AR books. Students are required to read five (5) books each week.
Please follow the instructions below to start your child reading journey in Epic Books.
Enter Class Code: ebe0941
Find your child's name on the list and click on it.
Now parents students will have to take AR tests in Renaissance. Students can only test Monday - Friday (7:00am - 8:00pm). Use the link below to take tests on books after reading in Epic:
https://hosted16.renlearn.com/707759/default.aspx
Click on (I am a Student) and use the same login information. (Example: Username are the numbers behind the students initials) (Password: p + the numbers)
After login click on the orange button (Take a Quiz), and then type in the name of the book in the search box (Find a Book)
A list of suggested Kindergarten AR leveled books that can be read in Epic and tested on in Renaissance. The links are on my teacher page and in Schoology in Reading course. Remainder: All Kindergarten students must read and pass 20 AR books with 80 or above by the end of the year
| Book Titles | Author Names | Book AR Levels |
| --- | --- | --- |
| I'm the Boss | By: Sam Williams | 0.5 |
| Shh! What's that sound? | By: Joann Cleland | 0.4 |
| Spring is Here. A Bear and Mole Story | By: Will Hillenbrand | 1.3 |
| What is Snow? | By: Tammy Brown | 0.7 |
| Fire Trucks | By: Julie Murray | 0.8 |
| Let's get Pizza | By: Meg Greve | 0.8 |
| Fall | By: Julie Murray | 0.9 |
| Dolphins | By: Cari Meister | 0.9 |
| Puppies | By: Colleen Sexton | 1.0 |
| Winter | By: Julie Murray | 0.9 |
| Spring | By: | 0.9 |
| Cranes | By: Wendy Strobel Dieker | 0.9 |
| | | |
| --- | --- | --- |
| The Alphabet: Tt | By: Bela Davis | 1.0 |
| The Alphabet: Dd | By: Bela Davis | 0.7 |
| The Alphabet: Ff | By: Bela Davis | 1.0 |
| The Alphabet: Rr | By: Bela Davis | 0.9 |
| The Alphabet: Ii | By: Bela Davis | 1.0 |
| The Alphabet: Gg | By: Bela Davis | 0.9 |
| The Alphabet: Ll | By: Bela Davis | 1.0 |
| The Alphabet: Bb | By: Bela Davis | 0.9 |
| The Alphabet: Vv | By: Bela Davis | 1.0 |
| The Alphabet: Cc | By: Bela Davis | 0.8 |
| The Alphabet: Oo | By: Bela Davis | 1.0 |
| The Alphabet: Kk | By: Bela Davis | 1.0 |
| The Alphabet: Hh | By: Bela Davis | 0.8 |
| The Alphabet: Ss | By: Bela Davis | 1.0 |
| The Alphabet: Ee | By: Bela Davis | 0.8 |
| The Alphabet: Zz | By: Bela Davis | 1.0 |
| The Alphabet: Aa | By: Bela Davis | 0.9 |
| | | |
| --- | --- | --- |
| The Alphabet: Aa | By: Bela Davis | 0.9 |
| The Alphabet: Uu | By: Bela Davis | 1.0 |
| The Alphabet: Qq | By: Bela Davis | 1.0 |
| The Alphabet: Xx | By: Bela Davis | 0.8 |
| The Alphabet: Pp | By: Bela Davis | 1.0 |
| The Alphabet: Ww | By: Bela Davis | 1.0 |
| The Alphabet: Nn | By: Bela Davis | 0.9 |
| The Alphabet: Mm | By: Bela Davis | 1.0 |
| The Alphabet: Yy | By: Bela Davis | 0.9 |
| The Alphabet: Jj | By: Bela Davis | 1.0 |
| Playground Games | By: Tracy Nelson Maurer | 0.7 |
| I Can See | By: Julie Murray | 0.8 |
| Puppies | By: Colleen Sexton | 1.0 |
| Five Flying Penguins | By: Barbara McGrath | 1.5 |
| What's in a tree? | By: Tracy Nelson Maurer | 0.4 |
| What is This? | By: | 0.5 |
| Kick, Pass, Score! | By: | 0.9 |
| Bedtimes Battles | By: | 0.6 |
| We're Going on a Dinosaur Dig | By: | 0.6 |
| Book Titles | Author Names | Book AR Levels |
| --- | --- | --- |
| I'm the Boss | By: Sam Williams | 0.5 |
| Shh! What's that sound? | By: Joann Cleland | 0.4 |
| Spring is Here. A Bear and Mole Story | By: Will Hillenbrand | 1.3 |
| What is Snow? | By: Tammy Brown | 0.7 |
| Fire Trucks | By: Julie Murray | 0.8 |
| Let's get Pizza | By: Meg Greve | 0.8 |
| Fall | By: Julie Murray | 0.9 |
| Dolphins | By: Cari Meister | 0.9 |
| Puppies | By: Colleen Sexton | 1.0 |
| Winter | By: Julie Murray | 0.9 |
| Spring | By: | 0.9 |
| Cranes | By: Wendy Strobel Dieker | 0.9 |
| The Alphabet: Tt | By: Bela Davis | 1.0 |
| The Alphabet: Dd | By: Bela Davis | 0.7 |
| The Alphabet: Ff | By: Bela Davis | 1.0 |
| The Alphabet: Rr | By: Bela Davis | 0.9 |
| The Alphabet: Ii | By: Bela Davis | 1.0 |
| The Alphabet: Gg | By: Bela Davis | 0.9 |
| The Alphabet: Ll | By: Bela Davis | 1.0 |
| The Alphabet: Bb | By: Bela Davis | 0.9 |
| The Alphabet: Vv | By: Bela Davis | 1.0 |
| The Alphabet: Cc | By: Bela Davis | 0.8 |
| The Alphabet: Oo | By: Bela Davis | 1.0 |
| The Alphabet: Kk | By: Bela Davis | 1.0 |
| The Alphabet: Hh | By: Bela Davis | 0.8 |
| The Alphabet: Ss | By: Bela Davis | 1.0 |
| The Alphabet: Ee | By: Bela Davis | 0.8 |
| The Alphabet: Zz | By: Bela Davis | 1.0 |
| The Alphabet: Aa | By: Bela Davis | 0.9 |
| The Alphabet: Uu | By: Bela Davis | 1.0 |
| The Alphabet: Qq | By: Bela Davis | 1.0 |
| The Alphabet: Xx | By: Bela Davis | 0.8 |
| The Alphabet: Pp | By: Bela Davis | 1.0 |
| The Alphabet: Ww | By: Bela Davis | 1.0 |
| The Alphabet: Nn | By: Bela Davis | 0.9 |
| The Alphabet: Mm | By: Bela Davis | 1.0 |
| The Alphabet: Yy | By: Bela Davis | 0.9 |
| The Alphabet: Jj | By: Bela Davis | 1.0 |
| Playground Games | By: Tracy Nelson Maurer | 0.7 |
| I Can See | By: Julie Murray | 0.8 |
| Puppies | By: Colleen Sexton | 1.0 |
| Five Flying Penguins | By: Barbara McGrath | 1.5 |
| What's in a tree? | By: Tracy Nelson Maurer | 0.4 |
| What is This? | By: | 0.5 |
| Kick, Pass, Score! | By: | 0.9 |
| Bedtimes Battles | By: | 0.6 |
| We're Going on a Dinosaur Dig | By: | 0.6 |
| Now or Later Alligator | By: | 0.9 |
| Sheep in a Jeep | By: | 1.0 |
| Mice on Ice | By: | 1.8 |
| Rain | By: | 1.2 |
| Pete the Cat: Pete's Big Lunch | By: | 1.2 |
| Rottweilers | By: | 0.9 |
| I had a Hippopotamus | By: | 1.0 |
| It's my Turn | By: | 0.4 |
| Baby Chickens | By: | 1.4 |
| Oopsy, Teacher! | By: | 1.8 |
| Pizza for Sam | By: | 1.7 |
| Too much TV! | By: | 1.6 |
| That's not Fair! | By: | 1.4 |
| Polar Bears | By: | 1.8 |
| How many Bites? | By: | 0.7 |
| The Jungle in my yard | By: | 0.6 |
Renaissance https://hosted16.renlearn.com/707759/default.aspx
Performance Matters
https://ola2.performancematters.com/ola/ola.jsp?clientCode=msHollysprings
UN; first initial, last initial, lunch number
PW: (state id number) two or three zeroes plus lunch number
Google Classroom Codes
Math-wjwp7yw Reading Information- zk1eqjz Reading Foundations-kmjquoq
Language-47fvumn Reading Literature- mbsvg3n

Kindergarten Sight Words Frye's First 5 words
the of and a to in is you that it