Welcome Parents to Mrs. Lyles-Pegues Third Grade Page!
Hello everyone, my name is Quishanda Lyles-Pegues. I am the third grade ELA teacher at Holly Springs Primary. This is my seventh year teaching here at Primary.

Attention Parents!!!!
Planning Period and Conference Times:
Planning Period: 1:40-2:30
Conference Times are Mondays from 7:30-2:30 & Wednesdays from 1-2:30
Tues. & Thurs.-10:30-12:00 & 1:40-2:30
Please feel free to call with questions or concerns.
Attention 3rd Grade Parents!!!
Below are the following guidelines for homework and classwork for all third graders:
Complete 2 I-Ready teacher assigned lessons for reading
Complete 1 I-Ready teacher assigned lesson for math
Complete 2 My Path lessons for Reading
Complete 2 My Path lessons for Math
*Students are given thirty (30) minutes of intervention time during class to complete I-Ready lessons.
*Teacher assigned lessons in I-Ready will be posted every Saturday and are due every Friday at noon (12:00pm).
*The students will also have to complete the Homework Assignments in Schoology. There will be an assignment for Monday and one for Wednesday. *ALL HOMEWORK IS DUE ON THAT DAY AT 8:30PM.
Also, any missed work that is not completed by Friday will be counted as a zero.
*All students are required to log in EVERY Friday at 8:30am.
Please contact your child's teacher if you have any further questions.
Wednesdays Groups and Times
Group 1: 8:00 Group 4: 9:15
Jaquira Deundra
Coranae Anginae
Faith Ladarrius
Tyrese Aaliyah
Kevarious Jamiya
Group 2: 8:25 Group 5: 9:40
Rekeyia Makenzie
Markia Tomarion
Julious Melissa
Hayden Kiyan
Paige
Group 3: 8:50
Jenique
Steven
Makayla
Dallas
Aniyah
Hernandez Homeroom
Group 1: 11:30 Group 4: 12:45
Angel Makhieyha
Makayla P. Jaiyana
Kirk Jacari
Jarylyn
Group 2: 11:55 Group 5: 1:10 Jamarr Zavion Jakyriah Kaydence
Rosherne' Makayla M.
Kylan
Jhalise
Group 3: 12:20
Kaleyah
Cameron
Jabari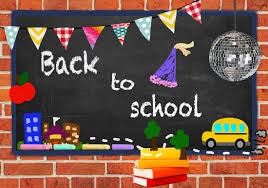 Nov. 16-Dec, 4, 2020
Standards:
W3.2: Informational Writing
PARENTS GUIDE TO GOOGLE CLASSROOM
Virtual Schedule for Third Grade Reading: Tuesdays and Thursdays
3rd Grade Reading Schedule for Mrs. Lyles-Pegues Homeroom
7:30-8:00: Interventions
8:00-8:25: Phonemic Awareness (Heggerty) & Phonics
8:25-9:25: Vocabulary and Reading Comprehension
9:25-9:55: Reading Information (Science or Social Studies)
9:55-10:15: Writing
10:15-10:30: Fluency
10:30-12:00: Restroom Break/Lunch/Recess/Restroom
12:00: Switch Classes to Math
Second Class (Hernandez Homeroom)
12:00-12:50: Vocabulary and Reading Comprehension
12:50-1:20-Reading Information (Science or Social Studies)
1:20-1:40-Writing
1:40-2:30-Activity
2:30-Dismissal